Welcome To AAA Lux Villas, Inc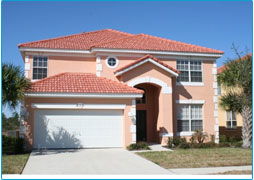 A Warm Welcome to Aaaluxvillas.com our website provides a variety of Homes, Villas, Condos and townhouses to suit all budgets. We have homes for lone travellers through to large families plus special needs homes with extra wide doorways and ramps.
On our Aaaluxvillas.com web-site please feel free to browse all the information and links to provide the best possible advice on homes, resort communities the amenities, attractions and locations. Flights, car hire and attraction tickets are also linked to help you make an informed decision regarding your dream vacation. With lots more room and privacy compared to a hotel (especially with children!!) a holiday home is an ideal choice "truly home from home" and all are priced per week / per night and not per person!!!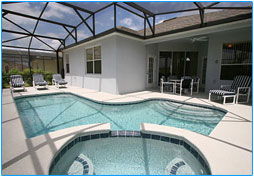 These beautiful privately owned vacation homes are in communities located close to all amenities; Theme Parks, Disney World, Golf Courses, Shops and Restaurants. Some villas are situated on a golf course like Southern Dunes and Highlands Reserve. The villas are fully equipped with Fitted kitchens, Crockery, Bed linen, Towels, Utility room with Washing machine/Dryer Iron and Ironing board etc. The villas have private pools and many have spas.
You can choose from 3 to 7 bedroom executive villas, some villas are next to one another so large parties can be catered for. Many are luxuriously furnished with lots of extras i.e.; Games rooms, King and Queen beds, Themed children's rooms, Televisions, Sports package, Computer etc, and much more.
Need a taxi? Need to be taken to the stores to shop? Need rides to and from the nightlife? we have used Florida Transport for years, book your taxi online at www.floridatransport.com